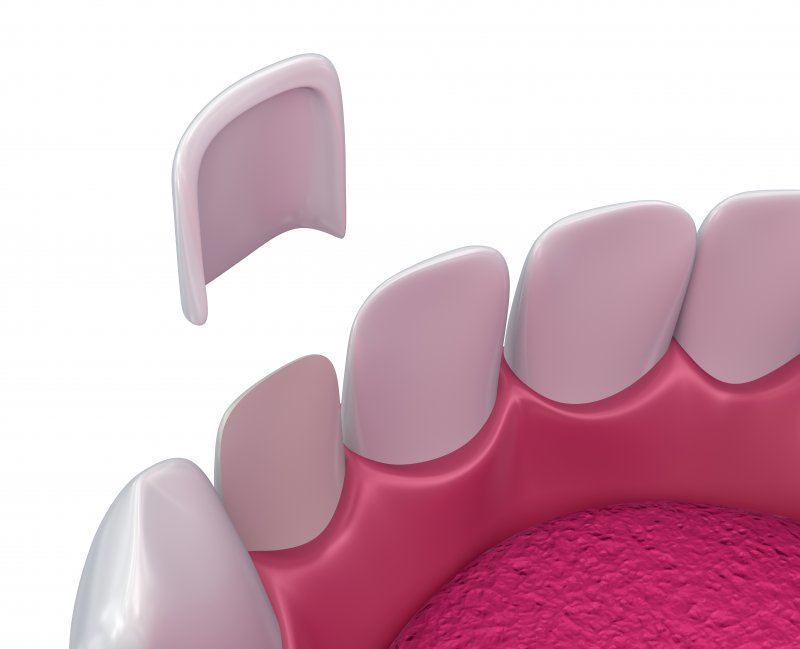 When it comes to creating beautiful and brilliant teeth, veneers are one of the best options you can take. Not only are they natural looking, but nowadays they're made out of porcelain, which can resist stains and discoloration much better than natural teeth; you'll be able to drink coffee and black tea without too much worry. However, there are some unique circumstances that could end up dulling your new smile. Here are 3 special circumstances that could lead to discolored veneers.
1. Receding Gums
Over time, your gum line will start to recede and expose more of your tooth; this can be a sign of gum disease, but it's also often the natural result of aging. While this recession won't cause the veneers themselves to change color, it will expose some of the adhesive that bonds them to the tooth. Unlike porcelain, this adhesive can be stained very easily, and the results are often not pretty.
Because gum recession is something that will happen to everyone eventually, there's not much you can do to stop this problem. That said, if you keep visiting the dentist regularly, they'll help you keep an eye on the area and make sure that the issue doesn't become worse. That's just one more reason why it's so important to keep scheduling regular dental checkups and cleanings!
2. Trauma
Beneath the enamel layer of your tooth is a tissue called dentin. When your pearly whites suffer from some kind of physical trauma (such as a powerful blow to the face), the dentin can become damaged and start to age more quickly. This causes the natural tooth's color to change.
Veneers are very thin and translucent, so a color change in the underlying tooth will be somewhat visible. Luckily, this can often be corrected by whitening the tooth from behind. (Note that whitening won't work on the veneers themselves.) Talk to your dentist about professional whitening treatments; you'll find that they're much more reliable and effective than anything you can buy over the counter.
3. Veneers Material
Most modern veneers are made of porcelain. If a more porous composite material is used, they won't be able to resist stains very well. This is will typically only be an issue for patients who have older veneers. If you fall into this category, you should have them replaced with porcelain veneers as soon as possible; in addition to the aesthetic advantages, the new ones will be more durable and more likely to last for a long time.
If you're interested in getting veneers to correct cosmetic issues with your teeth, talk with your dentist in Ocala; be sure to ask for maintenance tips so that you can keep your new grin looking its best for as long as possible.
About the Author
Dr. Daniel Weldon is a member of the Florida Dental Association and is trained in all aspects of general dentistry. This includes cosmetic treatments that can improve your smile such as porcelain veneers, teeth whitening, and Invisalign. To schedule an appointment at his practice, Weldon General & Family Dentistry, visit his website or call (352) 622-3236.