Dental Bonding – Ocala, FL
A Quick Fix for Your Smile's Little Imperfections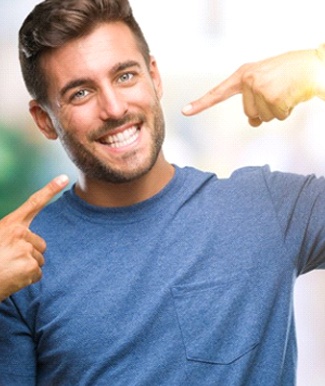 Even if your teeth look amazing for the most part, one or two tiny flaws can have a major impact on your grin as a whole. Maybe a couple of your teeth are deeply stained or chipped, or you have a small gap between two teeth. Instead of emptying your bank account on a major cosmetic dental treatment like veneers, you might be interested in dental bonding. Here at Weldon Implant and Cosmetic Dentistry of Ocala, Dr. Daniel Weldon proudly offers dental bonding in Ocala, FL as a quick fix for your smile's little imperfections. Contact our office today to learn more!
What Is Dental Bonding?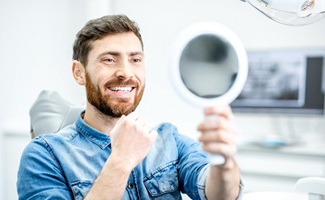 Also known as direct bonding or cosmetic bonding, dental bonding is a more conservative and affordable alternative to veneers. It's designed to conceal a multitude of aesthetic flaws, such as chips, discoloration, and gaps, using composite resin. This is the same material used in tooth-colored fillings, so you can be sure your results will be lifelike.
Who Is a Good Candidate for Dental Bonding?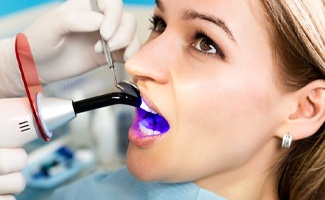 If you're looking for an easy, cost-effective way to make minor flaws in your teeth disappear, then dental bonding may be ideal for you. Some of the common issues that bonding can address include:
When you meet with your cosmetic dentist in Ocala for a consultation, they'll discuss the specific improvements you'd like to make to your smile. From there, they can determine whether dental bonding is the best solution. As with any other cosmetic dental treatment, your mouth should be free of health issues before proceeding, so any instances of tooth decay, gum disease, and other concerns must be treated first.
The Dental Bonding Process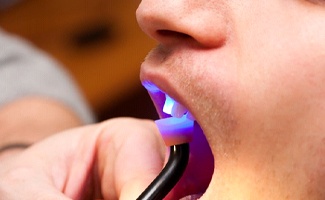 Unless you're having a large number of teeth treated, you can expect the dental bonding process to take only a single appointment. You can also expect the visit to be comfortable; in fact, most patients don't even need to have their mouths numbed with local anesthetic.
First, Dr. Weldon will carefully choose the shade of composite resin that most closely resembles your enamel. Our team will clean the area being treated and then etch the tooth's surface, which helps the resin form a sturdy attachment. Next, we'll apply the resin over the flaw in question, gradually covering it up and sculpting the resin as we go. Once the imperfection has essentially disappeared, we'll harden the bonding material using a special ultraviolet light. This only takes a few seconds. Lastly, we'll give the tooth a final polish, and voila! Your tooth will look as if it had never been anything other than perfect.
The Benefits of Dental Bonding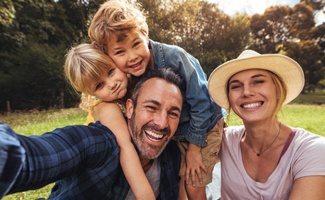 Here are just a few of the reasons why our patients love dental bonding: