Oral Cancer Screening – Ocala, FL
Spot the Signs Before It's Too Late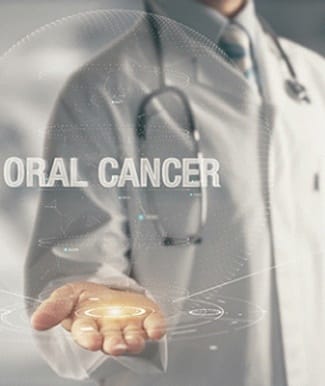 Each time you visit Dr. Weldon for a routine checkup and cleaning, he'll conduct an oral cancer screening as well. This disease progresses quickly, so the sooner it's spotted, the higher the chances of successfully treating it. At Weldon Implant and Cosmetic Dentistry of Ocala, we're focused on providing our patients with quality preventive care that doesn't stop at teeth. We want to help tackle issues before they have a chance to progress and wreak havoc on your overall health.
What Are Some Signs and Symptoms of Oral Cancer?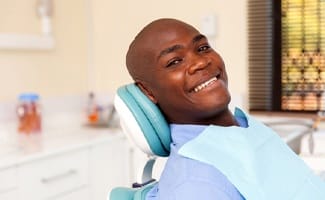 Oral cancer can be a hard disease to spot, especially because early symptoms are often mistaken for other issues. If you notice some of these symptoms and they persist for weeks or longer, be sure to schedule a visit with Dr. Weldon immediately. Some signs to look out for include:
Mouth sores that haven't healed.
Lumps in oral tissues or a thickening cheek.
White or red patches on gums, tongue, or oral tissues.
Persistent feeling of a sore throat.
Difficulty swallowing or chewing.
Loose teeth.
Numb tongue or other areas of the mouth.
Chronic bad breath.
If you notice any of these symptoms at home, be sure to contact us for an oral cancer screening.
What Can I Expect During My Screening?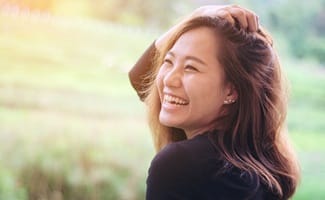 Oral cancer screenings usually happen so quickly that you probably don't even notice them during your checkup and cleaning. First, Dr. Weldon will start off by visually examining your face, neck, and lips for any abnormalities like swelling, bumps, patches, or ulcerations. You may be asked to open your mouth wide so he can clearly examine your throat, gums, cheeks, and the roof of your mouth.
Next, Dr. Weldon will put on gloves and conduct a physical exam. He'll inspect your head, cheeks, jaw, under your chin, and inside your mouth for any unusual patches or masses. He may also ask if you feel any pain when he examines your oral tissues for any swelling.
What Will My Dentist Look For During The Screening?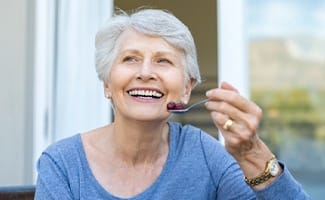 Being screened only takes a few minutes of your time and doesn't require any special preparation to be completed. In fact, we'll typically complete this during your routine checkup, so you won't need to go out of your way to schedule a separate appointment. At Weldon Implant and Cosmetic Dentistry of Ocala, we want to do what's best for your oral and overall health, which is why we take pride in giving quality care that doesn't just stop with your teeth.