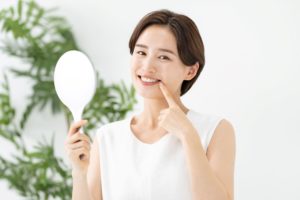 It's summertime, and with school out of session, it's an ideal time to take a break from some of our usual routines and responsibilities. There are some tasks you will want to keep up with, though, including consistent oral hygiene. Continue reading to learn a few ways you can keep your grin in tip-top condition!
Visit Your Dentist
Before you head out for vacation, be sure to make an appointment with your dentist for a checkup. This will ensure that any minor issues are caught and addressed before you leave. You wouldn't want to ignore that toothache just to have to find an emergency clinic while you're out of town! Give yourself peace of mind by seeing a professional before you leave so you can fully kick back and relax later.
Drink Water
Temperatures have soared to record-breaking heights this year, and all that heat can leave your entire system dehydrated. No good can come from that! Drink plenty of water as a general practice so your body can self-regulate.
Drinking water also benefits your mouth specifically. It naturally flushes any food particles or germs when you drink, so there's less chance of developing plaque or tartar. Also, many public sources treat their water with fluoride which actively strengthens your pearly whites. When you're looking for something refreshing to enjoy, reach for a glass of cold tap water!
Skip Carbonated Drinks
It can be so tempting to grab an icy soda to cool down if you've been out all day, but remember that carbonated beverages contain harmful ingredients, such as:
Sugar. Many sodas have high sugar content which encourages bacteria growth that can lead to cavities or decay.
Acid. Even if you choose a diet soda or other low-sugar option, the acidity of the ingredients in carbonated beverages can wear down protective enamel.
If you decide you really want that cola despite the risks, you can minimize exposure to potential damage by drinking with a straw. This reduces contact between the liquid and your teeth.
Keep Your Routine
It can be easy to forget some of our healthier habits as our days become less structured, but you don't want to skip your regular dental routine! Be sure that you continue to:
Brush. You'll want to continue to brush twice a day at least.
Floss. Flossing regularly removes plaque from all sides of your teeth and gums.
Rinse with mouthwash. Select something non-alcoholic if you can, to avoid dry mouth.
If you have a trip planned, be sure to bring the right equipment so you can keep up with it! You can easily find travel-sized items that can fit easily into your bag or suitcase.
Don't let unhealthy practices take over this season. Follow these tips to preserve your smile all summer long!
About the Author
Dr. Daniel Weldon, of Weldon Implant & Cosmetic Dentistry of Ocala, earned his bachelor's degree in Biochemistry from the University of Florida and followed with a Doctor of Dental Medicine from the University of Florida College of Dentistry in 2008. He is trained in all areas of general practice including implant, cosmetic, and pediatric dentistry. If you would like to make an appointment, please contact the office on the website or call (352) 622-3236.