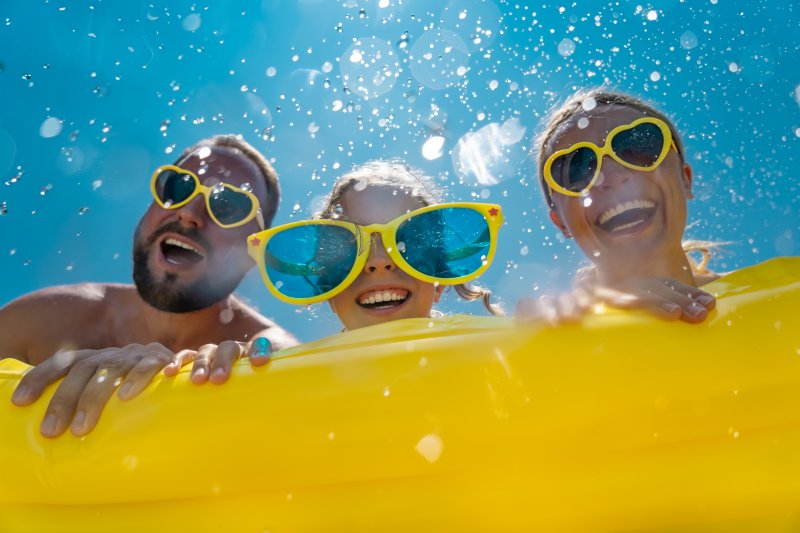 You're likely eager for a vacation by now. It's nearly Summer, after all – the season of fun in the sun. Taking a break for some rest would only be natural. Even so, you should visit a local dentist first. Pre-trip care has many perks. It'd thus make your outing sweeter! As for what those benefits are, your Ocala dental practice will tell you. Here are four reasons to see a dentist before summer vacation.
Summer Care is Convenient
Naturally, busy schedules make dental appointments tricky. They give you little time for the visits. However, summer helps you avoid this problem.
You see, summertime isn't all that structured. It lets adults get off work more easily and gives kids school-free leisure. As such, the season doesn't make you terribly busy. You can book a dental checkup within a greater range of dates and times than usual.
Prevent Damage from Summer Treats
If you don't already know, people usually eat more sweets in the summer. This sugary food intake, however, can cause tooth decay and gum disease. Even worse, high-sugar drinks like sodas and fruit juices are also acidic. They're able to erode your enamel on two fronts.
Pre-trip dentistry, luckily, prevents such problems. Its cleaning and fluoride treatments lower your odds of decay. In fact, this care is highly beneficial for adults – it removes the plaque and tartar built from earlier sugar consumption.
Avoid Dental Emergencies Abroad
As you'd expect, dental emergencies aren't suitable for vacations. They involve oral issues – severe gum disease, tooth infections, etc. – that are painful and disruptive. Therefore, you should keep them out of your upcoming trip.
Thankfully, a prior dental checkup aids that task. The visit treats oral issues early, preventing minor problems from becoming major ones. This action greatly lowers the risk of a dental emergency on vacation. You'd then get to enjoy some well-earned relaxation!
Give Yourself a Vacay-Ready Smile
Do you plan to take pictures on your trip? If so, you and your family will need nice smiles. Photos of yellow teeth don't preserve fond memories well. Quite the contrary, really – they distract viewers from the joy you wanted to capture.
Still, a pre-trip dental visit transforms teeth. It'll leave everyone with pearly whites that live up to the nickname! From there, you can take trip photos of beautiful, confident grins.
In the end, a dental visit before summer vacation will only enhance your fun. With that said, book one with your local dental provider soon!
About the Practice
Weldon General & Cosmetic is based in Ocala, FL. Led by Dr. Daniel Weldon, our practice offers the highest standard of dental care possible. To that end, we perform top-notch preventive, cosmetic, and restorative dentistry, as well as emergency procedures. Our office also prides itself on being a certified provider of Invisalign clear braces. For more information or to book a visit, you can reach us on our website or by phone at (352)-622-3236.