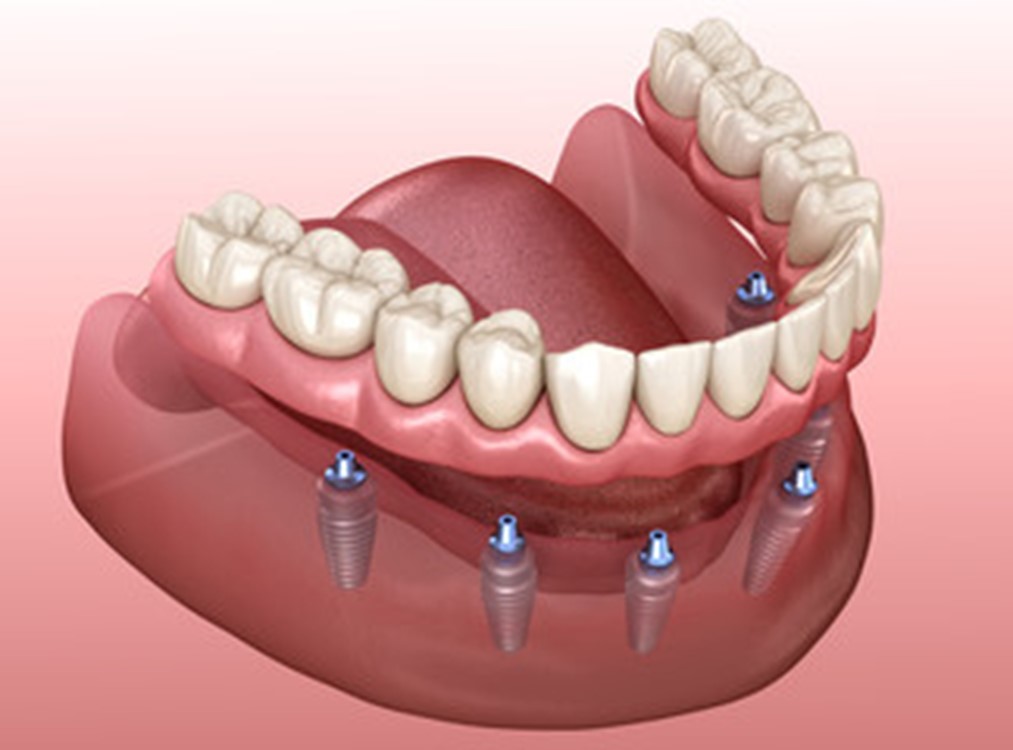 For years, dentures have been helping people missing several or all of their teeth fill in the gaps in their grins. These handy restorations can give you back some of your bite power as well as your confidence in your smile. For some patients, implant dentures are the way to go. But how do they differ from traditional ones? If you aren't sure which one is best for you, keep reading to learn about the difference between traditional and implant dentures.
The Downside of Traditional Dentures
Though traditional dentures are a popular tooth replacement option that gives patients' jaws and remaining teeth the needed support, they still come with their issues. One common problem associated with traditional dentures is that they often slip when eating, speaking, laughing, or smiling.
Though using denture adhesive may work for a time, this solution is only temporary. The underlying issues causing your restorations to fit improperly will need to be addressed.
Dentures can also put you at risk of bone loss. This is because the jawbone will start to deteriorate since it will no longer be receiving the stimulation it needs. Patients can lose 25% of their jawbone density in the first year alone. This means that dentures will need to be adjusted or replaced periodically to make them better fit the mouth of the wearer.
How Implant Dentures Can Help
Dental implants are titanium screws that are inserted into the jawbone. They fuse with it through a process called osseointegration, which takes four to six months and makes them as durable as your natural teeth.
There are several kinds of restorations that can be attached to implants, including dentures. This provides your jawbone with the necessary stimulation to keep it healthy while also filling in the gaps in your smile. There also won't be any need for denture adhesive to keep your restorations in place.
Though getting traditional dentures is better than leaving gaps in your smile, consider asking your dentist about implant dentures. They may be the best option to replace several missing teeth at once and give you a stable, beautiful, and long-lasting smile you'll love!
About the Practice
Weldon Implant and Cosmetic Dentistry of Ocala is led by Dr. Daniel Weldon and Dr. Elizabeth Estes Weldon. They treat patients with exceptional care, including services to replace missing teeth, like dentures. They can go over the benefits of getting implant dentures with you and help you decide if they are the right fit for your smile. Are you ready to make an appointment with Weldon Implant and Cosmetic Dentistry of Ocala or do you want more information on their services? If so, visit their website or call their office at (352) 622-3236.