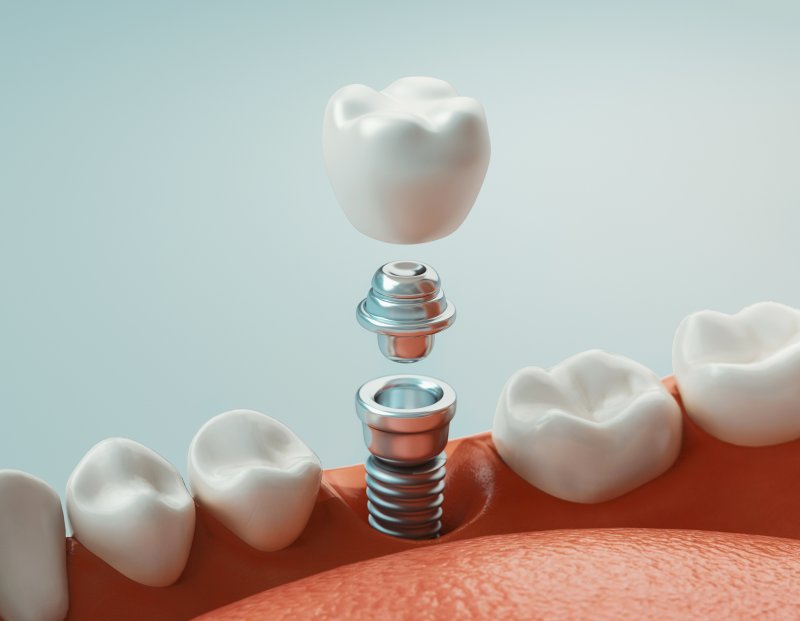 Dental implants are one of the most common methods of tooth replacement, especially for patients who have lost one or two teeth due to decay. The strength and stability afforded to you by your dental implant is likely to be much more substantial than your diseased tooth was, and you should be able to eat with much less discomfort.
However, if you lost a tooth due to decay previously, you may potentially wonder whether your dental implant could succumb to the same thing. If you're curious, here's what you should know.
Is it Possible For Dental Implants to Decay?
Tooth decay happens due to the presence of acid-secreting bacteria in the mouth. When these bacteria consume sugar, their excretions slowly erode the enamel, leaving cavities behind.
Your dental implants, on the other hand, will likely include a restoration made of porcelain. This porcelain is resistant to the kind of acid erosion that leads to cavities, meaning that you don't have anything to worry about in terms of your dental implant decaying.
Why Is It Necessary To Take Care of Dental Implants?
That said, it's still crucially important that you maintain your dental implants well. While tooth decay isn't necessarily a concern, your dental implants can still be affected by gum disease. In fact, it's possible for dental implants to be seriously affected by a condition known as peri-implantitis, which happens when bacteria seep under the gumline and attack bone tissue.
In severe cases, this can cause the dental implant to come loose. For that reason, it's good to be proactive and prevent gum disease from developing.
How to Care For Dental Implants
Thankfully, keeping your dental implant clear of infection isn't all that different from maintaining your natural teeth. All you have to do is brush thoroughly twice a day and floss daily. Then, be sure to see your dentist for preventive care to make sure that your dental implant is in as good a condition as possible.
About Our Practice
At Weldon Implant and Cosmetic Dentistry of Ocala, we are thoroughly dedicated to the art of dentistry and love sharing our tremendous expertise with our patients. Restoring a smile to perfect health can make a massive difference in your quality of life, and we'd love to offer that to you and your family. No matter what brings you to our practice, you can be sure that you'll always get 100% of our attention.
If you have any questions about dental implants, we can be reached at our website or by phone at (352) 622-3236.