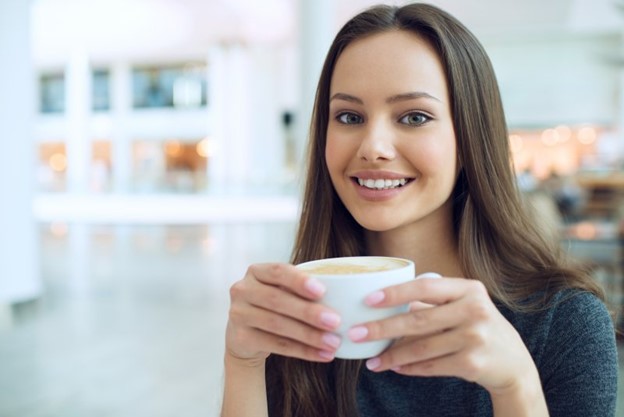 Are you a regular coffee fiend? Does that daily cup of Joe give you the energizing jolt that you need to kickstart every morning? If so, you might be wondering about how your favorite beverage could be influencing your Invisalign treatment—you don't want to compromise your future smile, after all! Here's why you should reconsider drinking coffee while you're wearing your Invisalign trays, along with some tips for enjoying coffee without wrecking your progress.
Why You Shouldn't Drink Coffee While Wearing Invisalign
You should avoid drinking most beverages while you're wearing your Invisalign trays, and coffee is no exception. Like many other drinks, coffee contains staining agents that can compromise and discolor your trays, much like how they can stain your natural teeth! Coffee is also extremely acidic and often contains sugary additives, both of which greatly increase the risk of tooth decay.
Your Invisalign trays are also composed of a heat-sensitive thermoplastic material that can easily become warped and damaged when exposed to high temperatures, like hot coffee!
Tips For Enjoying Coffee During Your Treatment
There is good news, though—you don't have to give up coffee entirely during your Invisalign treatment if you're careful. Here are a few tips for enjoying it without compromising your treatment:
Remove your trays – If you're planning to drink anything other than bottled or tap water, you should take out and properly store your Invisalign trays in their carrying case.
Drink it quickly – You need to wear your Invisalign trays for 22 hours a day to benefit from their full effect, so you should enjoy your coffee quickly to minimize the time your trays spend outside of your mouth. Aim to finish your drink within half an hour; just be careful not to burn yourself!
Skip the sugary additives – Part of what makes coffee so problematic for your oral health is the amount of sugary ingredients that are added to it. Reducing the amount of sugar that you add to your coffee will reduce the risk of bacteria growth on your trays.
Brush or rinse your teeth afterwards – You should be brushing your teeth twice a day anyway, but it's always wise to brush or rinse after drinking a cup of coffee. You should also rinse your trays before putting them back into your mouth.
If you simply can't imagine life without coffee, don't! Just show a little care and caution so that your Invisalign trays can do their job and provide you with the smile you desire.
About the Author
Weldon General & Cosmetic proudly serves the dental needs of patients and families in the Ocala community under the leadership of Dr. Daniel Weldon. Dr. Weldon received his DDM from the University of Florida College of Dentistry and is a member of many professional organizations including the American Dental Association, the Florida Dental Association, and the American Academy of Dental Sleep Medicine. His practice offers many available dental treatment options including Invisalign! If you'd like to schedule an appointment, please reach out through the practice's website or by phone: (352) 622-3236.