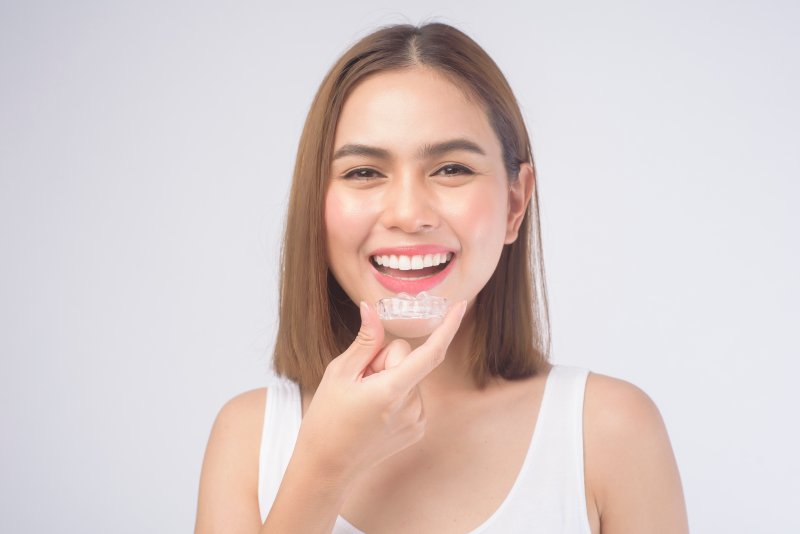 If only your top teeth are crooked, but your bottom ones are perfectly fine, you may wonder if it's possible to get Invisalign on just a single arch. You may not see the point in straightening both since the bottom teeth are less visible. While it's certainly possible to do that, there are some risks involved with the process. Single-arch treatment can be a lot more complicated than it appears. Read on to learn more about this treatment option!
What Is Single-Arch Orthodontic Treatment?
Single-arch treatment, also known as a one-arch treatment, is when you choose to have orthodontia on the top teeth or bottom teeth only. It involves using braces or Invisalign on just the top or bottom arch – not both. When an orthodontist opts for this method, it's usually after thoroughly examining the bite and the relationship between the lower and upper teeth. Changing just one arch will affect your overall bite, which is why it's often recommended to address both.
When Is Single-Arch Treatment Effective?
There are some cases where single-arch Invisalign treatment is useful. For example, if you're satisfied with how your bottom teeth look and only want to address spacing between the upper teeth, you may benefit from single-arch treatment. It's usually best for people who have a few crooked teeth and want to improve the way their smile looks. However, it's not recommended for patients with more complex issues like crossbites or open bites because those require treatment on both arches. The only way to know for sure whether or not you're a candidate for this method is by attending a consultation with your dentist.
The Risks of Single-Arch Treatment
Having Invisalign on just a single arch can pose many potential challenges. While it can make the teeth appear straighter, it can also throw off the bite. A misaligned bite can easily lead to issues with everyday tasks like chewing and speaking. It can also cause jaw, head, and neck pain. Lastly, a primary concern with single-arch treatment is uneven wear on the teeth. For these reasons, it's extremely important o carefully monitor how the entire mouth bites throughout every orthodontic case.
At the end of the day, your dentist has the expertise and knowledge to determine the best course of Invisalign treatment for your unique needs. Don't hesitate to schedule a consultation today. Your dream smile is only a phone call away!
About the Practice
At Weldon Implant and Cosmetic Dentistry of Ocala, we offer high-quality and comprehensive dental services for patients of all ages. Our goal is to help families achieve their happiest, healthiest smiles. If you'd like to learn more about single-arch Invisalign treatment, don't hesitate to reach out. You can schedule a consultation via our website or call (352) 622-3236.