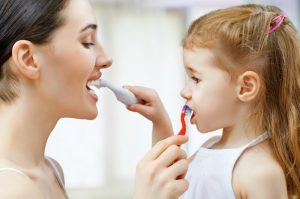 There's nothing that you could want more than seeing your child succeed. Whether it's through their academics, the relationships they develop, or the sport they enjoy playing in, the only way they can dedicate all their attention is if they have their health in check. This includes oral health, an area that is all too often ignored or forgotten, especially in children.
By scheduling a visit now, you can speak with a children's dentist in Ocala and confirm no issues are present!
Why Scheduling Before School Can Make a Difference
When your child is already set into their school schedule, it can become quite difficult to interrupt. After-school sports or band practices take up any time that could be spent at the dental office. Weekends fill up incredibly quick due to other parents getting their own children to the dentist. The last thing you want to do is excuse them while their in class; you risk putting them behind in their classes!
That's why scheduling now, while summer vacation is still ongoing, is typically recommended by dentists. What's even more convenient is how it aligns close to their winter break as well. Instead of taking them out of school or interrupting their after-school activities multiple times a year for appointments, you can get their necessary exam and cleaning done now when it's more convenient.
The Importance of Routine Visits
Many parents won't bother scheduling their child for routine dental visits at a young age because they don't see the point. They know that their baby teeth will fall out, so to them it doesn't make sense to bring them until their permanent teeth start appearing. However, baby teeth are just as important to oral development as permanent teeth.
That's because baby teeth act as spacers before their permanent teeth arrive. If baby teeth fall out too soon, it can cause their permanent teeth to erupt too early, leading to misalignments and bite problems later. Plus, you don't want your child to suffer from a cavity or toothache while at school. Bringing them in now can make a big difference at avoiding more time in the chair, higher dental costs, and preventable discomfort.
A Chance to Grade Routine Oral Care
Keep in mind that exams and cleanings are not only meant to confirm no decay or gum disease is present. It's also a chance to discuss how you can help your child practice the right at-home oral care. Seeing the dentist is only one part of the prevention plan every dentist prescribes to families.
For example, your dentist can:
Teach your child proper flossing and brushing technique
Perform protective treatments like fluoride varnishes or dental sealants
Provide advice on managing their diet
Help your child develop habits that last into adulthood
Ready to get your child started on the right oral care regimen? Schedule an appointment with a dentist in Ocala today to learn more!
About the Author
Dr. Daniel Weldon earned his dental degree from the University of Florida College of Dentistry. He's also trained in pediatric dentistry and always dedicated to helping patients of all ages practice the best oral care possible. To learn more about his practice, contact him through his website.