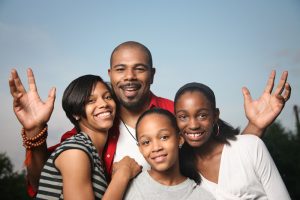 You want to help your child be as healthy as possible, and eating well is a big part of that. Vitamins can help fill in the nutrition gaps that their picky eating habits may create. If your child is like most, they love the gummy ones — but your children's dentist in Ocala wants you to know that these sticky options may be causing problems for their tooth enamel. Keep reading to find out more, including a better alternative. We're here to help!
Gummy Vitamins and Your Child's Smile
You probably won't have to worry about a children's gummy vitamin containing sugar, and there isn't any research that shows a link between chewies and cavities. However, gummy vitamins that are citrus flavored may contain additives that can take a toll on the strength of your child's tooth enamel. The artificial sweetener can also throw off the pH balance of your child's saliva, which could potentially reduce their ability to naturally defend against tooth decay. And if your little one has braces, the vitamins are likely to get stuck between those brackets and wires.
How to Eat Gummy Vitamins Safely
We know that a multivitamin is an important part of every child's routine, as these pills contain the stuff that little ones may not be getting when they pass by the leafy greens and vegetables that keep them growing strong. To help make sure that your child receives all the benefits of vitamins without the potentially damaging smile side effects of eating too many of them, keep the following tips in mind when it is time to choose your child's next multivitamin.
Encourage them to take it with a meal. Eating after a vitamin will help to naturally scrub away any leftover gummy or chalky bits that may remain in your child's teeth.

Choose natural or unflavored gummies over sour or sweet ones, if your child will eat them.

Do not give the vitamin after they brush their teeth. Doing so may leave the sticky gunk stuck on or between the teeth.

Help your child remember to brush in the morning and at night and floss their teeth every day.

Schedule two checkups and cleanings per year at the dentist to keep your favorite little smile happy and healthy!
Vitamins: Yay or Nay?
To conclude, you don't have to worry too much about those gummy vitamins, but it is a good idea to take these precautions to ensure your child is consuming them healthily. Of course, if your child already manages to eat a fairly nutritious diet with whole grains, lean protein, and a variety of fresh fruits and vegetables, you may not even need to worry about a vitamin at all. Whatever you choose, you should feel good knowing you're doing your best for your family's health!
About the Dentist
Dr. Daniel Weldon is a general dentist providing superior dental care for patients of all ages. To learn more about his services or to schedule an appointment for you or your child, please do not hesitate to get in touch with your dentist in Ocala at 352-622-3236.