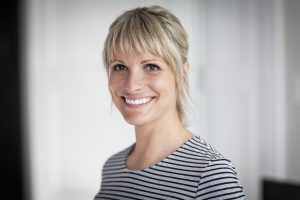 When was the last time you visited your dentist in Ocala? I'm sure there are many reasons that you can come up with as to why you haven't been seeing your dental health professional every 6 months. Have you been too busy with work? You can't find time between taking the kids to school and sporting events? Whatever reason you may have, is it more important than keeping your oral and overall health up to par? The answer is simply no. Your health should be your priority. After all, a healthy mouth keeps your body healthy. Here are 5 reasons why it's so important to keep all your routine dental appointments.
1.     We can identify dental problems in their preliminary stages.
Early detection is key to curing any oral health problems. In fact, there are many cases in which dentists are preforming their normal dental examinations and notice abnormalities that point to major systematic health problems and chronic diseases. There are countless stories of dentists discovering patients either have or are at risk for diabetes just based off the condition of their gums. Recent studies have shown there is a direct correlation between poor oral health and heart disease/strokes as well. Maintaining healthy teeth and gums is the first step to maintaining a strong body.
2.     A gorgeous mouth will last you a lifetime.
Not only does it feel refreshing to have your teeth professionally cleaned, but deep cleanings are extremely beneficial to your mouth. Professional cleanings remove plaque, hardened tartar, and dangerous bacteria that may have been missed while brushing and flossing your teeth. This lessens your risk for tooth decay and major dental problems.
3.     We give great advice to keep you motivated and excited about dental health.
Visiting Weldon General & Cosmetic Dentistry gives you the opportunity to discuss your general health and habits with a knowledgeable health care professional. We can show you the correct techniques to keep up your good oral health and motivate you to stay consistent. This goes for you and the younger members of your family that doesn't always take their parents advice.
4.     In most cases, it's free!
Most dental insurance plans pay for two preventive dental visits a year (the recommended amount from the American Dental Association). Why not use it? When you think about the big picture of your dental health, utilizing your coverage will save you a lot of money in the long run. Instead of paying for restorative dental care to fix or replace a damaged tooth, use your free preventive care to avoid dental problems altogether. Check out our patient information page to see what insurances our office works with or other financing options.
5.     Weldon General & Cosmetic Dentistry Creates Custom Dental Plans
If Dr. Weldon were to spot any abnormalities, we can create a treatment plan to get your dental health restored. Even if you just need a confidence booster, your dental visits could be the start to a newer chapter in your life with a healthier, brighter smile.
Visiting your dentist saves you time, money, and ultimately your natural teeth. Each dental appointment with your family dentist in Ocala will leave you with much more confidence and a much smaller chance of developing dental issues. Make visiting your dentist a habit starting today. Contact our office to schedule an appointment.