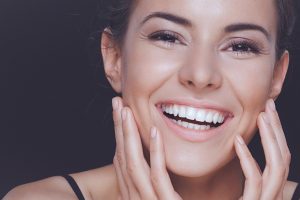 When is the right time for facial fillers? Although the typical demographic for Botox is aging adults, more and more young adults are considering getting their first facial filler for preventative reasons. The professionals at Weldon General and Cosmetic Dentistry offer Botox treatment, but don't want patients receiving unnecessary treatments if they don't have to. Let's explore Botox in depth with your Ocala dentist: what it is, when's the best time to get it, and what the procedure is like.
What is Botox?
Formally, Botox is a prescription medication created to be injected into muscles. The purpose of Botox is very simple. After being injected into the muscles, it targets and attaches to the motor nerve endings of those muscles. This halts muscles from contracting and results in a smoother facial appearance. With that being said, Botox isn't just a facial filler. We can use it to treat other problems connected to your mouth and smooth wrinkles all at the same time.
Neck Pain
TMJ Disorder
Eye Muscle Spasms
Eye Twitching
Eye Pain
Chronic Migraine
When is the right time to get Botox?
The truth is that there's no correct age to get your first Botox treatment. The bottom line is that our office is here to help you feel confident about yourself—that comes down to your smile and the overall look of your face as well. After all, they're both closely connected. We recommend that patients get their first Botox treatment when they start to notice aspects of their face that make them feel less than confident. When you smile, we want you to see beautiful bright teeth as well as a youthful appearance. If you don't feel that way, it may be time to discuss what Botox in Ocala can do for you.
Of course, Botox can be used to eliminate the look of tiny lines and wrinkles that develop along the brow and temples. But, Dr. Weldon isn't only concerned about aesthetics. Our office wants you to feel good, too. If you've been suffering head, jaw, or dental pain—Botox may be able to help you alleviate that discomfort.
What's it like to get your first Botox injection?
The word "injection" isn't necessarily the most inviting, but a Botox injection is a relatively simple, painless procedure. First, Dr. Weldon will apply a topical anesthetic to minimize any discomfort that may come from the injection. Then, he will inject a small amount of Botox into the specified muscles.
In just a few days, you'll be able to see the results of your injections. The results last anywhere from 3 to 4 months depending on varying factors. The best way to get a proper estimate about your particular Botox treatment is to meet with Dr. Weldon during a scheduled consultation.
Contemplating Your First Facial Filler?
If you want to discuss if Botox is right for you, it's time to call our office and schedule an appointment. This way, you can discuss your desired results and see if Botox is right for you. We also offer Juvederm in Ocala, so there are assorted services you can explore when you meet with Dr. Weldon. Contact us today!