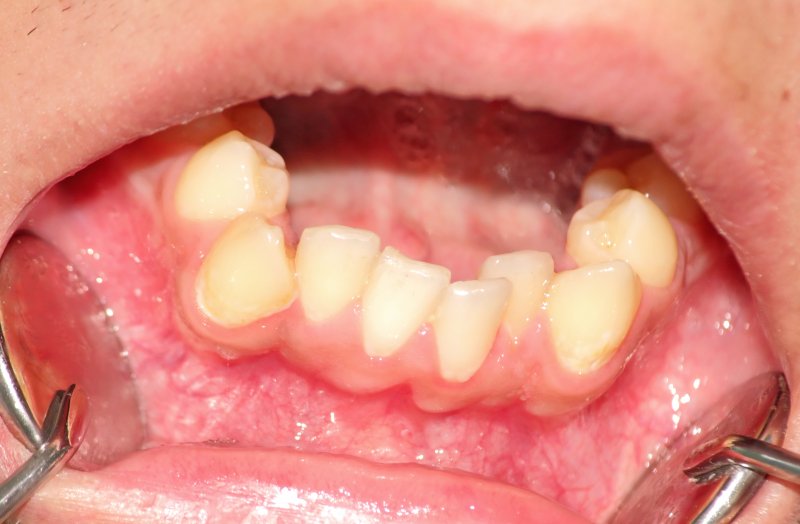 Overcrowded teeth can be a real problem. Not only can they create an unpleasant aesthetic, but they can also make it hard to effectively clean your teeth and gums. This, in turn, can lead to serious oral health problems that will cost you time and money. Fortunately, there is a way to remedy this type of orthodontic problem – Invisalign. Find out how these clear plastic aligners can shift your teeth into proper alignment and improve your oral health.
What Problems Can Overcrowded Teeth Cause?
When your teeth are sitting too close together, this is what is known as overcrowding. Oftentimes, if your teeth are attempting to push through the gum line into an area with little no to space, the erupting tooth can push the regular teeth out of alignment, resulting in cramped spaces. This unfortunate occurrence can leave you not only wanting to hide your smile but worried about developing tooth decay and gum disease.
Overcrowding makes it difficult to effectively brush and floss between your teeth. When teeth are too close and there is no available space, bacteria and food particles can become wedged into these crevices. With no proper tools or allotted space to remove them, decay and disease can take over, leading to serious oral and overall health problems.
How Can Invisalign Help?
By choosing Invisalign to fix your overcrowding problem, your cosmetic dentist can use these clear plastic aligners to gently move your teeth in a way that creates necessary space and adjusts your bite.
The process is simple. After your initial consultation, he will take digital impressions of your smile to create a step-by-step smile sequence. This will show you how your smile will progress and transform over the course of your treatment. These images will be sent to a dental lab where technicians will customize your clear aligners to ensure a proper and comfortable fit.
Once they arrive in our office, we will provide you with your trays and detailed instructions on how long to wear your trays each day in order to achieve lasting results. Typically, patients wear Invisalign aligners for 20-22 hours each day for two weeks before swapping out their set for the next in the series. Each time you begin wearing a new set of aligners, your teeth will move in the right direction, becoming straighter and more aligned, and putting you one step closer to your new and improved smile.
Since everyone's individual case is different, your treatment timeline may vary, but rest assured, you will achieve your desired results much quicker than with traditional braces.
Invisalign is considered to be one of the most versatile treatment methods available today. If you're tired of the difficulties you're having with your overcrowded teeth, talk to your dentist about the possibility of being treated with Invisalign. Not only will it change your smile, but it will change your life.
About the Author
Dr. Daniel Weldon earned his bachelor's degree in biochemistry from the University of Florida before going on to obtain his Doctor of Dental Medicine from the University of Florida College of Dentistry in 2008. He and his team at Weldon General and Cosmetic Dentistry provide gentle and compassionate care to all patients who are seeking treatment. Whether it is general checkups or orthodontics with Invisalign, he will work to create a customized treatment plan to ensure your smile is the best it can be. To learn more about the Invisalign process, visit our website or call (352) 622-3236.