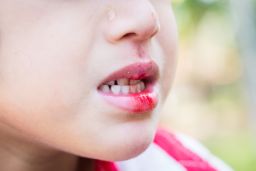 You may have heard that the mouth is the area of the body that heals the fastest after an injury. That's a good thing, considering that it needs to be healthy so you can comfortably eat and drink! But even though your mouth will heal quickly, it's still understandable to feel alarmed after sustaining an injury to the soft tissues. The first step is to contact an emergency dentist in Ocala to get advice over the phone or schedule the first available appointment. In the meantime, keep reading for additional information about these types of dental emergencies and how to handle them until you can get professional care.
How Do Oral Injuries Occur?
Here are some of the most common ways that injuries occur to the lips, tongue, cheeks, and gums:
Accidental bites while chewing
Falls, accidents and other physical trauma
Burns
Biting down on sharp objects
How Should You Handle These Injuries?
In some cases, soft tissue injuries don't require medical attention and only need to be cleaned so they can heal on their own. Having said that, it can be easy to panic because there's often a fair amount of bleeding after one of these injuries.
The mouth is highly vascularized (i.e. has a lot of blood flow), which accounts for the bleeding. The best thing to do is stay calm and call an emergency dentist. Until you can be seen, take the following steps to stabilize mouth injuries in Ocala:
Rinse out your mouth with an antiseptic rinse or mild salt water.
Locate the source of bleeding and apply pressure with a damp piece of gauze or cloth.
You can also apply pressure with ice wrapped in a towel to relieve pain and swelling.
What Kind of Treatment Might Be Necessary?
A dentist will start by cleaning the area before doing an exam to see if any teeth are loose or damaged. It's uncommon, but you'll get stitches if necessary, in which case you'll be given post-operative instructions for how to care for the area at home.
Also, it's important to note that there are some cases where you should seek medical attention from an urgent care center or emergency room. For example, if you suspect you've broken your jaw or if you have heavy bleeding that doesn't stop after applying pressure for 10-15 minutes.
After you've been medically stabilized, you can call a dentist for any possible restorative treatment that your teeth might need.
Dental emergencies or injuries to the soft tissues of your mouth can happen to anyone at any time. But with these guidelines, you'll be better prepared to handle them!
About the Author
Dr. Daniel Weldon is a general and emergency dentist in Ocala and a father of three. He knows that dental emergencies and injuries can happen at the most unexpected time, and he's always just a phone call away to get his patients out of pain as quickly as possible. If you have any other questions about treating oral injuries, he can be reached via his website or at (352) 622-3236.