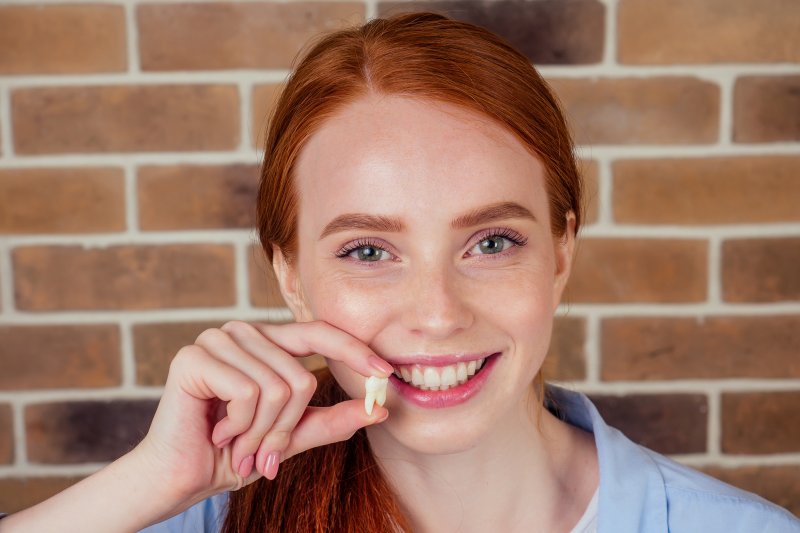 Has a recent accident injured your tooth? Did your dentist find excessive tooth decay at your routine appointment? Is dental crowding making your teeth crooked or misaligned? If you answered "yes" to any of these questions, then you may need a tooth extraction. For many, the thought alone sends shivers down their spine. However, thanks to innovations in technology, modern techniques, and powerful numbing agents, the procedure is straightforward and painless. Read on for what to expect from an emergency dentist in Ocala.
Types of Tooth Extractions
There are two types of tooth extractions: simple extractions and surgical extractions. If the tooth in question can be seen, then an instrument called an elevator will be used to loosen it. From there, the dentist will use forceps to remove the tooth, thereby completing a simple extraction. However, if the tooth has not erupted from the gum line, then they will conduct a surgical extraction. In this case, a small incision will be made to remove the impacted tooth.
What Does a Tooth Extraction Feel Like?
Whether you get a simple or surgical extraction, the process will begin with an anesthetic for the tooth, gum, and surrounding tissue. At this point, you may feel a slight "bite" from the needle. However, many patients find it to be painless and for the discomfort to only last a split second. From that point on, you should not feel any pain at all. Although, you may feel pressure from the movement of the tooth, which the anesthetic does not prevent. Once the extraction is over, you may experience some post-operative swelling. Fortunately, this can be combated by applying a cold compress or ice pack for 10 minutes at a time.
5 Tips for Post-Extraction Care
Following your procedure, you will need time to recover. Typically, this means a few days of resting, sleeping at a slight incline, and taking special care of your teeth and gums. To minimize your risk of infection and discomfort, here are five tips:
Take your pain medication as prescribed.
Do not rinse your mouth, spit forcefully, or drink from a straw.
Avoid partaking in poor dental habits, like using tobacco products or drinking alcohol.
Eat soft foods, like soup and yogurt, that won't irritate the wound.
Do not brush or floss the extraction site until instructed to do so by your dentist in Ocala.
If you are feeling uneasy about your upcoming tooth extraction, it is important to remember that it is a common, straightforward, pain-free procedure. Plus, after you've recovered, you'll enjoy a restored smile, strong bite, and improved oral health!
About the Author
After earning his Doctor of Dental Medicine from the University of Florida College of Dentistry, Dr. Daniel Weldon further honed his craft at the prestigious Spear Education. Today, he is an active member of multiple reputable organizations (including the American Dental Association), and a Master in the International Congress of Oral Implantologists! If you need a tooth extraction in Ocala, visit his website or give him a call at 352-622-3236.