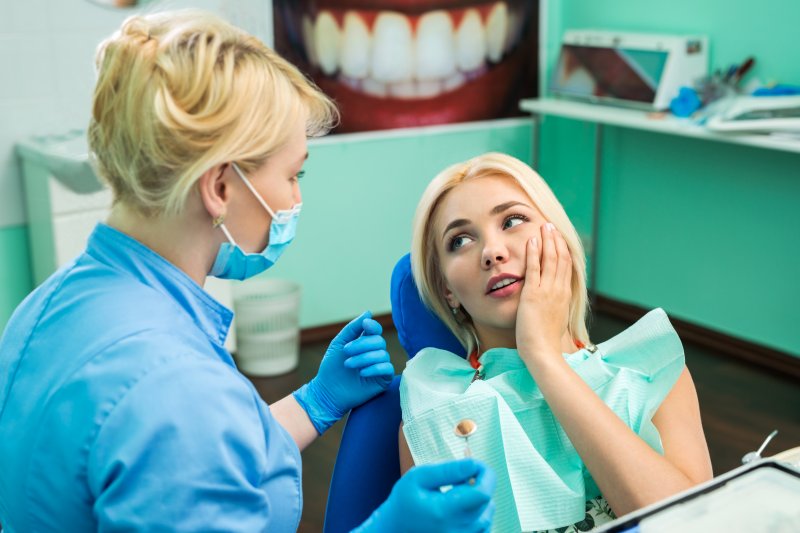 Are you struggling with a severe or persistent toothache? Do you have a tooth that's been knocked out due to physical trauma to the face? If you're experiencing an urgent dental situation, then the first thing you'll need to do is visit your emergency dentist in Ocala. However, you might be hesitating because you aren't sure what to expect from your appointment. Read on to learn four things you should anticipate during an emergency dental visit!
#1: Expect a Same-Day Appointment
Your priority during an urgent dental situation is to contact your dentist right away. If you have a severe condition that'll need immediate treatment, like a knocked-out tooth, then they may be able to pencil you in for a same-day appointment. For less urgent reasons like a mildly chipped tooth or slight sensitivity, then you might be scheduled for a later date. In either case, your dentist will work to preserve your smile.
#2: Expect an Emergency Dental Examination
During a routine checkup, your dental team will evaluate the health of your teeth, gums, tongue, and other oral tissues to ensure they address any developing issues. An emergency visit, however, will consist of a thorough examination of the specific urgent condition so that your dentist can address the source of the problem. They can still take X-rays if necessary and review your dental history while they work to save your pearly whites.
#3: Expect the Use of Local Anesthesia
A dental emergency can often seem overwhelming, especially if you're experiencing any discomfort or pain. If this is a concern, you might expect your dentist to administer local anesthetics to numb your sensations. Not only will this keep you as comfortable as possible, but it'll allow your dentist to provide more effective treatment.
#4: Expect a Renewed & Pain-Free Smile
Since dental injuries can negatively impact both your appearance and oral health, your dentist will want to alleviate any discomfort while restoring your teeth. With modern technology and advanced techniques, they'll be able to treat the root of your emergency as quickly, carefully, and accurately as possible. Afterward, you can be sure to enjoy a strong and healthy smile again.
By knowing what to expect from an emergency dental visit, you'll feel more comfortable and confident about getting treatment if you experience a dental injury. Speak with your dentist if you have any further concerns, and they'll be more than happy to teach you how to prevent an urgent situation in the future!
About the Author
Dr. Daniel Weldon is a proud member of several prestigious organizations like the Ocala Metropolitan Rotary Club and the American Dental Association. He graduated from the University of Florida College of Dentistry and has been delivering outstanding care for well over a decade. He offers a wide selection of high-quality and all-inclusive services, including emergency dentistry, tooth fillings, crowns, and root canal therapy. If you need to schedule an appointment for a dental emergency, don't hesitate to visit our website or call us at 352-622-3236.