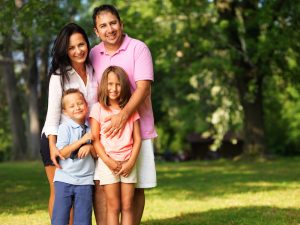 It could have been a sports injury, or maybe an accidental fall. Whatever caused it, knocking out a tooth is one of the most common dental emergencies we treat. It's also one of the more frightening ones to experience if you don't know what to do next. Taking the right steps after a knocked out tooth can mean the difference between saving it or not — and calling the emergency dentist in Ocala should be at the top of your list if it happens to you.
Whether you're reading this because you need the information right away or if you're simply preparing for if it happens to you or a loved one, don't go anywhere. We've got your next-steps following a knocked out tooth in this week's blog post.
Stay Calm
It's easy to panic in a dental emergency in Ocala, especially when a tooth has been lost. But keeping your cool is of the utmost importance — remaining calm will help you make the smartest decisions and increase the chances that the tooth can be saved.
First, take a deep breath and examine the situation. Was the tooth knocked onto the ground? Is it still in the mouth? Find the missing piece(s) and rinse away any debris. Do not scrub the tooth or touch its root, as doing so could damage the sensitive cells and reduce the chances that it can be reattached.
Moisten the Tooth
The knocked out tooth will need to remain moist until you can make it to your dentist's office for reattachment. Fill a bag or cup with water or milk to keep to tooth safe. It's even better if you can put the tooth back in its empty socket in the meantime.
Slow the Bleeding
You will likely be bleeding from the empty socket after a tooth has been knocked out. To stop or slow the flow of blood, place consistent pressure on the wound with a clean gauze or cloth. If the bleeding has not stopped or slowed after 10 minutes, you need emergency medical attention fast. Skip the dentist and head straight to the emergency room.
Manage Discomfort
When a tooth has been knocked out, you are likely to experience moderate to severe pain. Taking an over the counter medication like Tylenol can help to relieve the discomfort until you can make it to the dentist's office. You may be prescribed something stronger if needed after the tooth has been treated.
Call Your Emergency Dentist ASAP
You've only got about two hours to visit your dentist after a tooth has been lost — otherwise, it probably cannot be replaced. Don't delay in getting in touch with your emergency dentist in Ocala for a knocked out tooth! We can provide specific information related to your dental emergency and schedule a time for you to come in ASAP. We'll have you out of pain and on with your life before you know it!
About the Author
Dr. Daniel Weldon is a general dentist providing routine and emergency dental care for friends and neighbors. To learn more about his services or to schedule an appointment for a dental emergency in Ocala, please contact the office at 352-622-3236.