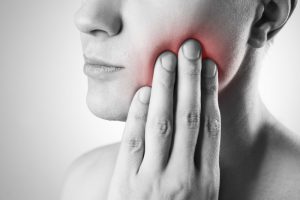 Dental emergencies are not nearly as common as traditional emergencies. However, many people aren't sure what constitutes as a dental emergency. Furthermore, it's common for people to visit the emergency room for a dental issue, only to find that their issue cannot be treated the way it should be. This is mainly because there is no dentist working in the ER, leading to wasted time and higher medical bills.
That's why this dentist has created a dental emergency FAQ in Ocala you can refer to so you can stay prepared!
What Constitutes as a Dental Emergency?
Dental emergencies are typically characterized as pain, intense sensitivity or general discomfort in the oral cavity that does not go away. It may also be characterized as swelling in the gums, usually because of an infection inside the tooth. Remember that issues like these are likely not going to go away on their own and will require professional intervention to fix. However, if you're suffering from severe bleeding or a broken jaw, get to the emergency room first, then the dental office after you've stabilized.
How Do I Remove Objects from in Between Teeth?
Dental floss is incredibly useful not just for removing plaque and food debris, but other foreign objects that may find their way in between your teeth. When removing objects from between teeth, avoid using sharp tools like pins or toothpicks. These can easily irritate the gums and cause you to accidentally remove enamel from teeth. If you can't remove the foreign object yourself, schedule an appointment with a dentist.
What If I Lose a Filling?
Getting to the dentist right away should be the first step if a filling comes loose and/or falls out. If this is not possible, you'll want to purchase dental cement from your local grocery store or pharmacy. Use this material to temporarily fill the cavity. If you cannot purchase dental cement at this time, a piece of sugar-free gum can work as well. Do not expose the cavity to sugar by any means.
How Do I Handle Toothaches?
After brushing, flossing and double checking the area to make sure no objects are stuck in between your teeth, contact an emergency dentist in Ocala to schedule a same-day appointment. Until then, take painkillers to reduce discomfort. Apply a cold compress to your cheek to reduce swelling, doing so in 20-minute intervals.
My Tooth is Broken/Cracked! What Now?
Cracked or broken teeth should be seen by a dentist right away, even if no pain is present. While pain is a large indicator that the pulp has become exposed, you won't know for sure until a dentist takes a closer look. To avoid new decay, cover the area with dental cement and get to the dentist as soon as possible.
Don't let dental emergencies go by the wayside. Schedule an appointment today!
About the Author
Dr. Daniel Weldon works hard to make patients experiencing dental emergencies feel comfortable at his practice, but it's not the only way he gains experience. He also provides his expertise to the Marion County Health Department, where he's able to help those without access to dental care get the treatments they need. To learn more about his practice, you can contact him through his website.