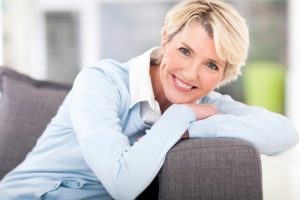 Dental implants have become an incredibly popular replacement solution for their longevity, health benefits, and their consistency. They're titanium posts that are placed in your jawbone to act as artificial tooth roots. They have an incredibly high success rate of about 95%, but when they do fail, what causes it? Keep reading to learn about the factors that influence your dental implant success in Ocala and how you can enjoy a long-lasting and healthy smile.
What Causes Dental Implants to Fail?
The possibility of dental implant failure is slim, but unfortunately it can still happen. Problems that can lead to dental implant failure typically stem from one of these causes:
Side Effects of Unrelated Medical Treatments
Certain medications can have an influence on the success of your dental implants in Ocala. For example, bisphosphonates, a class of drugs used to treat osteoporosis, can interfere with your dental implants and cause failure. Also, radiation that is commonly used to treat cancer can impact your dental implants.
Physical Problems Caused by a Specific Health Condition
Your immune system has an important job of protecting you from harmful microorganisms, but sometimes it can have a premature response that causes side effects. Rheumatoid arthritis, lupus, celiac, type I diabetes, and multiple sclerosis can all cause dental implant failure.
Lifestyle Factors
There are also certain poor lifestyle choices you make that can have an effect on your dental implants:
Lack of brushing and flossing, which causes gum disease and decay that can lead to implant failure
Tobacco use like cigarettes, cigars, vaping, and chewing that affects the health of your mouth and gums
Poor diet that lacks in nutrients like protein, complex carbohydrates, and healthy fats
Physical inactivity that can contribute to poor overall health and negatively affect your dental implants
Heavy consumption of alcohol can increase the likelihood of failure as well as any type of illicit drug use
How to Maintain the Health of Your Dental Implants
Keeping your dental implants healthy means essentially doing the exact opposite of the poor lifestyle choices above. Daily brushing and flossing as well as regular dental visits are paramount to the longevity and success of your dental implants. You should also quit smoking and the use of tobacco to keep your gums healthy and your dental implant stable.
Now that you know the best ways to ensure the success of your dental implants, use these tips for the healthiest looking and feeling smile. Plus, practicing these good lifestyle choices will have a positive affect on your overall wellbeing.
Meet the Dentist
Daniel Weldon takes pride in the quality dentistry he provides to his patients in Ocala. He is an expert at placing dental implants, making the likelihood of their failure extremely small. He currently runs his own practice, and he can be contacted through his website or by phone at (352) 622-3236 for any questions that you may have.