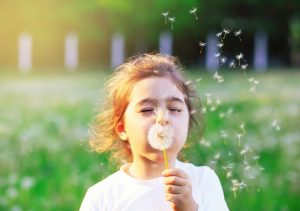 Your child isn't the only one who gets a break during summer — you're free from the carpool lanes, packed lunches and field trip chaperoning. As the whole family enjoys a well-deserved rest, capitalize on this free time and schedule your child's summer dental appointments. Checkups with the dentist may not seem like great fun, but these visits can ensure your child's success during the upcoming school year. In this post, you'll learn about the numerous benefits of making time for your child's dentist this summer.
Skip the Back-to-School Rush
Save yourself some stress as you rush to complete your child's back-to-school list in early August by making sure dental appointments are already checked off. Visit the dentist earlier in the summer break to enjoy more flexible scheduling options. If your child ends up needing a sealant or filling, addressing this issue long before school starts back up can help them resume their studies on the best foot possible. Don't forget to reinforce the healthy dental habits recommended by your practitioner with your child at home!
Keep Their Smiles Wide and Grades High
According to a study completed by the Ostrow School of Dentistry, dental problems are a significant factor in kids being absent from class — and parents missing work. Bringing your children in for check-ups and cleanings over the summer can prevent both missed classes and missed meetings in the fall.
Dental issues can lower more than your children's attendance records. According to the same study, children who reported recent tooth pain were four times more likely to have a lower grade point average than their classmates without oral discomfort.
Help Them Succeed
Untreated dental issues like tooth decay can impact more than your child's oral health. Intellectual development such as speech articulation can be negatively affected. Poor sleep habits and difficulty chewing can take away from their focus in school. Your child can suffer socially, becoming reluctant to speak and smile around others, possibly leading to teasing or ostracization from their peers. The resulting low self-esteem (from any of these possibilities) can affect your child for the rest of their life.
Visiting your dentist over summer break will benefit the entire family. It may not be the best summer fun but establishing healthy dental habits will help save both you and your child from future stress. Enjoy the summer months with peace of mind about your child's dental health by reaching out to your dentist today.
About the Author
Dr. Daniel Weldon is an expert in general, cosmetic and pediatric dentistry. He is a member of the American Dental Association, Florida Dental Association and the Andrew J. Semesco Foundation for oral cancer research. When Dr. Weldon is out of the office, he loves spending time with his wife and three children. If you have further questions about your child's dental health, he can be reached through his website or at 352-622-3236.