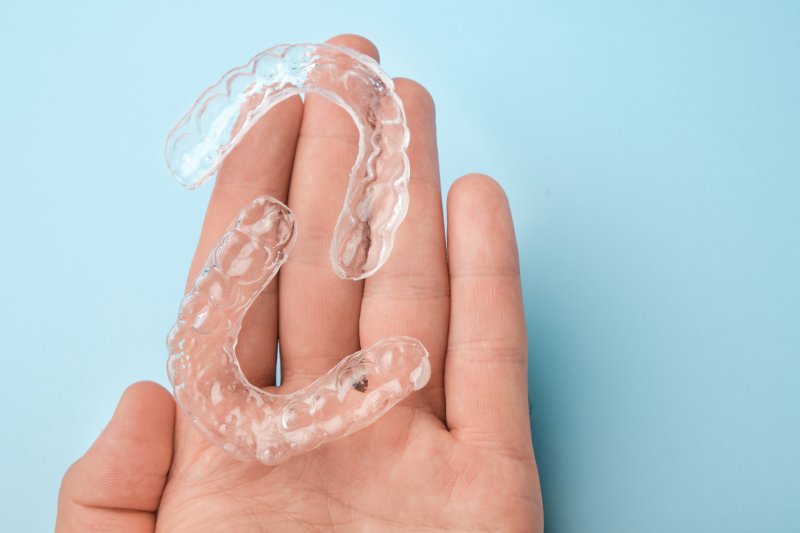 Many older teens and adults are hesitant to undergo orthodontic treatment because they want to avoid the hassle of metal wires and brackets. Luckily, those days are far in the past. Clear aligners are a modern solution that's taking the world by storm, promising to help you achieve the smile of your dreams discreetly and comfortably. Although do-it-yourself clear aligner therapy is tempting (especially if you're on a budget), you're ultimately better off investing in Invisalign – here's why!
It's Worth the Investment
Are you thinking about undergoing a do-it-yourself orthodontic treatment? They're often the most attractive option for patients who are on a budget. Even though the total cost of these aligners is lower than Invisalign, you may end up paying much more than you think in the long run. Unlike DIY clear aligners, Invisalign's overall price includes dental visits and all associated monitoring throughout the process. Essentially, you're guaranteed a better overall value for the money spent.
You're Guaranteed Dental Supervision
One of the most significant disadvantages of DIY orthodontic treatment is the lack of dental supervision. These companies conduct remote checkups and rely on patients to send photos of their progress. Because of this system, that means you'll need to be the one to alert your dentist of any problems or adjustments that are needed.
Invisalign is a completely different ballpark. You'll have routine appointments with your dentist, allowing for an overall smoother treatment process. They'll be able to address any problems or unwanted developments right away, such as cavities, decay, or gum disease.
Invisalign Has Dental Organization Approval
Do-it-yourself clear aligner treatment is not recommended by all major professional dental organizations, but Invisalign is. In fact, the American Association of Orthodontists (AA) has issued a consumer warning about all direct-to-consumer orthodontic companies. The American Dental Association (ADA) strongly discourages the use of DIY orthodontics, mainly because they believe dental care should always be supervised by a trained professional.
Complex Orthodontic Issues Are Not a Problem
Many direct-to-consumer orthodontic companies warn customers that those with extensive dental needs or a history of poor oral health should not use their aligners. It's primarily because the clear aligners will not be able to achieve their desired results. However, Invisalign uses products and materials that can address even the worst misalignment cases. By choosing Invisalign, you can have peace of mind knowing you're getting the best treatment for your smile.
Choosing between Invisalign and DIY clear aligners should be a no-brainer, especially after reading the points above. If you're ready to start your journey towards a straighter smile, contact your dentist and schedule a consultation today!
About the Practice
At Weldon Implant and Cosmetic Dentistry of Ocala, we are passionate about helping patients achieve optimal oral health. Our team uses the latest technologies and techniques to ensure you receive the best treatment possible. If you'd like to learn more about Invisalign, visit our website or call (352) 622-3236.