Dental Implant Aftercare – Ocala, FL
Maintain Your Restored Smile For Life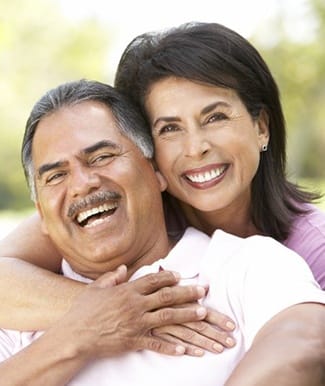 If you're looking for the longest-lasting tooth replacement option, there's no better treatment than dental implants in Ocala. In fact, they can keep your smile functional, comfortable, and beautiful for the rest of your life! However, their lifespan will largely depend on how well you take care of them. A few bad habits could weaken or damage your dental implant, while a few healthy precautions can protect it for decades to come. Read on or give us a call to find out how to maintain your restored smile for life.
Make Oral Hygiene A Priority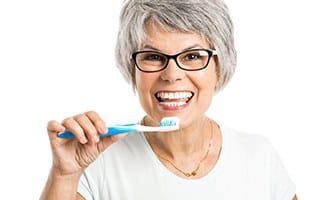 While you won't have to worry about your dental implant developing a cavity, you still need to keep it clean. A buildup of plaque and bacteria can lead to painful infections and damage the supportive tissues that help hold your dental implant in place. Thankfully, you can easily keep your mouth healthy and your implant firmly in place by:
Brushing your teeth for two minutes twice a day.
Flossing between all your teeth on a daily basis.
Rinsing with an antibacterial mouthwash regularly.
Protect Your Dental Implants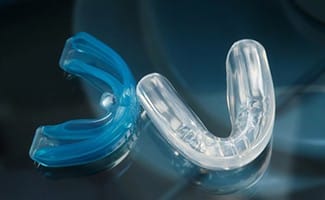 Thanks to their high-quality materials and unique placement, dental implants are easily the strongest and most reliable tooth replacement option available. However, prolonged exposure to excess pressure or a sudden dental injury could potentially break or loosen your new tooth. To keep your smile safe and intact, remember to:
Wear a custom nightguard every night if you grind your teeth in your sleep or have been diagnosed with bruxism
Avoid chewing on hard objects like pen caps, ice, hard candies, or your fingernails.
Always wear a sports mouthguard if you choose to engage in contact sports like football, hockey, or basketball.
Schedule Regular Recall Visits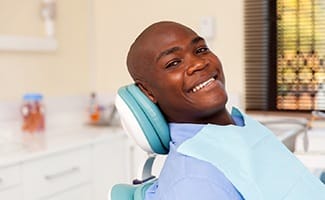 Whether you've replaced one, some, or all your natural teeth with dental implants, it's still essential that you come visit your Ocala dentist Dr. Daniel Weldon twice a year. Not only will these regular checkups give us a chance to clean and inspect your natural teeth, but we'll be able to take a close look at your dental implants as well. If we notice any warning signs of damage or infection, we'll be able to spot and stop them right away, before they become much larger, more complicated problems later. Most importantly, biannual checkups and cleanings play a key role in preventing issues from developing in the first place!
At Weldon General and Cosmetic Dentistry, we're proud to give you the superior dental care that you deserve. Dr. Weldon has extensive training in dental implants and is even a Fellow of the International Congress of Oral Implantologists, so you can rest easy knowing that your smile is in good hands. If you have more questions about dental implants or how to care for them, feel free to call us and schedule a consultation today!