Full Mouth Replacement – Ocala, FL
Rebuild Your Smile and Regain Your Oral Health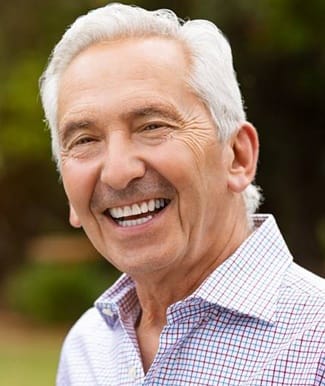 Due to genetics, advanced gum disease, trauma, or other circumstances, you may have experienced significant tooth loss. Perhaps you have even lost all of your teeth. Fortunately, you don't have to live with the inconvenience and discomfort of a toothless grin. Dr. Daniel Weldon and the rest of our team offer treatments that may be able to help you regain a complete, healthy, and confident smile. Let's talk more about full mouth replacement in Ocala and how it may be able to benefit you.
What Can I Expect from Full Mouth Replacement?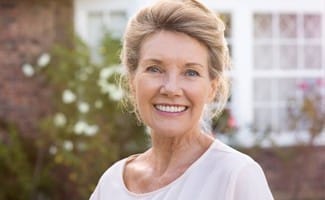 Full mouth replacement is a customized treatment plan that has the ultimate goal of restoring your ability to eat comfortably, speak normally, and smile without worry. It begins with an in-depth consultation with Dr. Weldon, who will evaluate your oral health problems and talk to you about your smile goals. He may also take some X-rays and images of your mouth and determine whether any remaining teeth you have are healthy enough to remain in your mouth.
Then, you can begin exploring your implant-retained treatment options. Dental implants are the best way to replace missing teeth because they bond with the bone around them and help to keep the jaw strong and healthy. In fact, they're the next best thing to natural teeth!
Dr. Weldon has undergone extensive training in dental implants. He is qualified to handle even complex cases, so you can be confident that you are entrusting your smile to a true expert.
Implant-Retained Dentures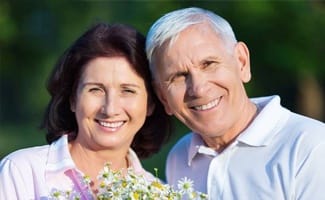 Like traditional dentures, implant-retained dentures replace an entire arch of teeth. However, rather than relying on natural suction or an adhesive to stay in place, they're anchored in the jaw via dental implants. Traditional implant-retained dentures may require six to eight implants to support an upper denture, and four to six implants to support a lower denture.
Following your implant placement surgery, you'll go through a healing period wherein the implants will bond with the bone around them. After a few months, you can receive a custom-made, permanent denture to go on top of the implants. Your prosthesis may either be removable or permanently fixed in place.
All-on-4 Dental Implants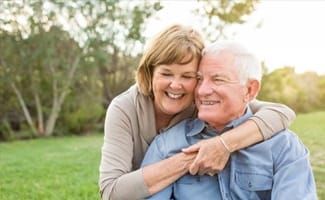 All-on-4 is a patented process for placing dental implants. During the placement surgery, two implants go toward the front of the jaw, and two are placed at the back of the jaw at an angle. This strategic placement allows the implants to be inserted where the bone is naturally thickest. This means that even people who have suffered bone loss in their jaw may be candidates for All-on-4 dentures.
The All-on-4 process is sometimes called "Teeth in a Day" because some patients are eligible to receive a temporary denture on the same day that they receive their implants. Later, a custom-made, permanently fixed denture gets attached to the implants.
Are you ready to replace your missing teeth and rediscover your lost smile? Contact Weldon General and Cosmetic Dentistry today to schedule your consultation.