Hybrid Dental Implants - Ocala, FL
Enjoy the Latest Solution for Tooth Loss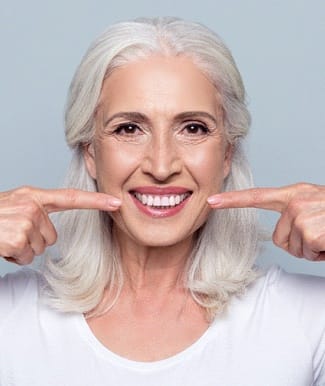 Have your confidence and quality of life been devastated by significant tooth loss? You are not alone. Although dentures can help replace what was lost, they did not give you the results you wanted. As an alternative to traditional dental prosthetics, many patients are choosing a solution that closely looks and feels natural. Hybrid dental implants are now a popular choice among patients who want a simple way to rebuild a beautiful, functional smile. Dr. Daniel Weldon will help you achieve significant improvement in your smile using an option that can last for a lifetime.
What is a Hybrid Dental Implant?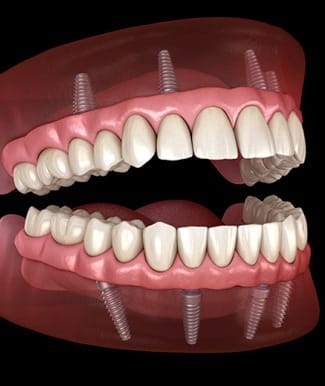 A hybrid dental implant helps streamline the process to replace your missing teeth to get a radiant smile quicker. CAD/CAM technology is used to mill the implant bar and acrylic teeth to attach to the implant posts via abutments. This provides unmatched precision and accuracy.
The implant overdenture relies on the support of dental implants and the intraoral tissues to stabilize it, so you never need to worry about any slipping or irritation. You will enjoy long-lasting results that feel natural.
How does Hybrid Work?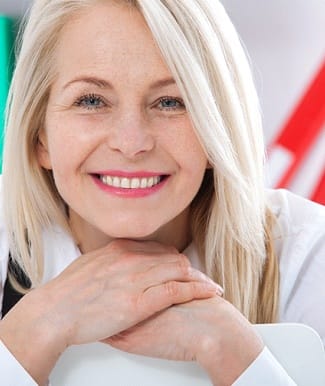 The process to receive a hybrid denture is similar to that of traditional dental implants. You need an initial consultation to ensure it is the right treatment for you. Besides a visual examination, Dr. Weldon also takes a CT scan to assess your oral health and to pinpoint the ideal location for your implant posts.
The posts are carefully placed into your jawbone through oral surgery. You then spend the next several months healing through a process called osseointegration occurs. This causes your jawbone to fuse to the posts.
The dental lab then creates your hybrid restoration using advanced technology. They craft your custom-made denture while working collaboratively with our office to ensure it meets your exact needs. You can rest assured your denture will have the utmost function and durability while also being exceptionally aesthetically pleasing.
Am I a Candidate for Hybrid?
If you need full arch replacement, you may be a candidate for a hybrid denture. It is often recommended for patients who have:
Significant or complete tooth loss.
Ill-fitting dentures.
Want a more permanent solution.
Want natural-looking results.
Dr. Weldon will evaluate your oral and medical health while discussing the results you want to achieve to ensure you are a candidate for a hybrid denture.
What is the Cost of Hybrid Dental Implants?
There is no set price you can expect to pay because the cost is determined by your individual treatment plan. There are various factors that influence the cost. Dr. Weldon provides you with a custom estimate and discusses the costs associated with each stage of your treatment. Our office will help you find the solution you need to keep your new smile affordable, such as using your dental insurance or third-party financing with CareCredit.
If you are ready to rebuild your smile, contact our office today to see if hybrid dental implants are right for you.